Leadership
Combining decades of industry experience, entrepreneurial grit, and an insatiable desire to win, YCharts' leadership team helps us succeed, scale, and cultivate an unmatched company culture.
Sean Brown

President & CEO

Having led the growth of numerous technology companies of various sizes, Sean is a self-described "head coach". In his own words, "I recruit incredible people, help them hone their unique talents, point them at a challenge, then get out of their way…cheering them on as they work as a team to win." Sean has a Notre Dame undergrad and Stanford MBA, is a bookworm, loves to cook and exercise, and is an avid fan of the Fighting Irish. Above all else, he cherishes spending time with his wife, two children, and their dog, Lou.
Nick Kocinski

COO & CFO

After playing baseball as an undergrad at U Chicago, Nick later returned to Booth for his MBA with a focus on entrepreneurship and finance. As our COO and CFO he covers everything from accounting, finance, legal and office operations to helping build our awesome culture. With a track record of leading web-based businesses who disrupt industry leaders, Nick is helping YCharts do the same. Outside the office, he likes to build furniture using reclaimed materials, remodel his house with his wife, and set new triathlon PRs.
Caleb Eplett

Chief Product Officer

During Caleb's time at YCharts, he has held multiple roles in building our sales and customer success teams and has experienced our product from various integral perspectives. A product of Northwood University, Caleb has worked in the financial industry since 2008, previously as an investment advisor and fixed income derivatives trader. Aside from being a competitive triathlete, Caleb and his wife enjoy traveling and spending time together in the kitchen.
Kevin Fox

CTO

A proud Philadelphia native, Kevin oversees our growing engineering team and leads all software efforts on our constantly evolving platform. As a seasoned technical leader, Kevin takes pride in working with our teams directly on engineering efforts and architecting many of our core features. Before joining YCharts, he worked in software engineering at Goldman Sachs. Outside of work, Kevin enjoys working on woodworking projects and anything DIY, and aspires to be a decent endurance athlete.
Kara Hughes

VP of Marketing

Kara leads all marketing and sales enablement efforts at YCharts. A graduate of Miami University's Farmer School of Business with a degree in Marketing, Kara began her career in marketing and operations at a major bank. She joined YCharts in 2015 and has since built our entire marketing function from scratch, in addition to playing a key role in shaping our culture and DEI initiatives. Outside of work, Kara has an incurable travel bug and is a proud member of the Bills Mafia.
James Han

VP of Customer Success

James leads the Customer Success team at YCharts and strives to create an environment that fosters learning and growth. A Southern Californian native, James completed his undergrad at UC Irvine and received an MBA from the University of Michigan's Ross School of Business. His goal is to ensure clients get the most value out of YCharts, specific to their needs. Outside of work, James enjoys spending time with his wife and two children, and cheering on the Anteaters and Wolverines.
Dave Lubnik

SVP of Institutional Sales

Dave has held many roles at YCharts over the past ten years, and currently leads YCharts' efforts to form and grow strategic relationships with institutional firms and asset managers. Having completed his undergrad at Notre Dame and MBA at Chicago Booth, Dave's career has included time at Goldman Sachs as a wealth advisor, and at FactSet working with large asset managers. Beyond this, Dave enjoys traveling, sports, and spending time with his wife and two little girls.
Olga Spivak

VP of People

With nearly two decades of service in all areas of HR, Olga is passionate about making a difference in organizations through creating and implementing a tailored strategy that works for both the business and its people. Inspired by her devotion to lifelong learning, Olga develops YCharts' values-led culture by leveraging the benefits of diverse cohorts of people. In her spare time, Olga loves spending quality time with her two children, dog and cat as well as giving back to communities and people from all walks of life. She has a Business degree in Finance and a Masters Degree in Human Resources, is a certified executive coach through the International Coaching Federation, and is a Founding Board member of BuildingUp club in Chicago.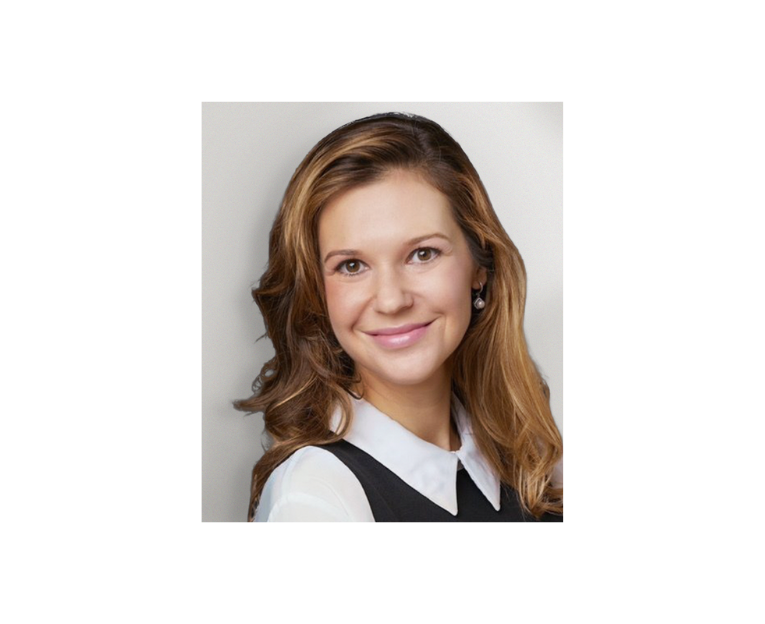 Gene Romero

VP of Inside Sales

Originally from Albuquerque, New Mexico, Gene joined YCharts in 2015 as a sales development representative. Since then, he has honed his wealth management expertise in several sales positions and now leads all inside sales efforts. Gene and his team pride themselves on providing consultative sales experiences to enable financial professionals to grow their business and help their clients reach their financial goals. Outside of work, Gene enjoys playing sports, relaxing by the pool, and spending time with his wife Becca and their dog, Phoebe.
Lauck Olson

VP of Enterprise Sales

Lauck oversees all aspects of YCharts' largest advisor partnerships. Since joining the company in 2016 in the RIA channel, Lauck went on to develop YCharts' Broker-Dealer channel and he now manages the full sales and onboarding cycles for enterprise relationships. Before fintech, his decade of sales experience began in logistics after graduating from Miami University. Lauck spends his free time with his wife, daughter and golden retriever, cheering on Liverpool FC, and traveling.
Klaidi Dhamo

VP of Engineering

Klaidi joined YCharts at the start of 2022 to manage and grow our engineering teams. In addition to overseeing application and data engineers, he leads by continuing to foster our innovative and collaborative culture. Klaidi earned his computer science degree from Drexel University and has previously led engineering teams at multiple fintech software companies. Outside of work, Klaidi enjoys spending time with his wife and daughter, watching Philly sports teams, and playing soccer.

Rushi Shah

VP of Product Management

Rushi joined the YCharts Customer Success team in 2016, helping clients to get the most out of YCharts and its many uses. Fast forward a few years later and Rushi now manages the YCharts Product Team, leveraging his extensive knowledge of the platform to help deliver new and exciting updates weekly. Rushi graduated from Marquette University with majors in Finance and IT, and received his MBA from the University of Chicago Booth School of Business. In his free time, Rushi enjoys traveling with his wife, spending time with family, golfing, and cheering on various sports teams—especially the Marquette Golden Eagles.


See what YCharts can do for you.
Talk to one of our experts.
Reach out for a personalized demo with a YCharts product specialist.