YCharts for Asset Managers
Our institutional investment solutions reduce friction in your sales process, enable more engaging conversations, and arm wholesalers with AUM-winning insights.
Increase Sales & Win New Business
Whether preparing for an upcoming meeting, talking with an advisor, or following up with a prospect, create interactions that establish your credibility as a resource and industry expert.
YCharts is a fully integrated, dynamic asset manager software solution that helps you visually demonstrate your fund's value to advisors, answer questions on-the-fly, and maintain momentum throughout the sales process.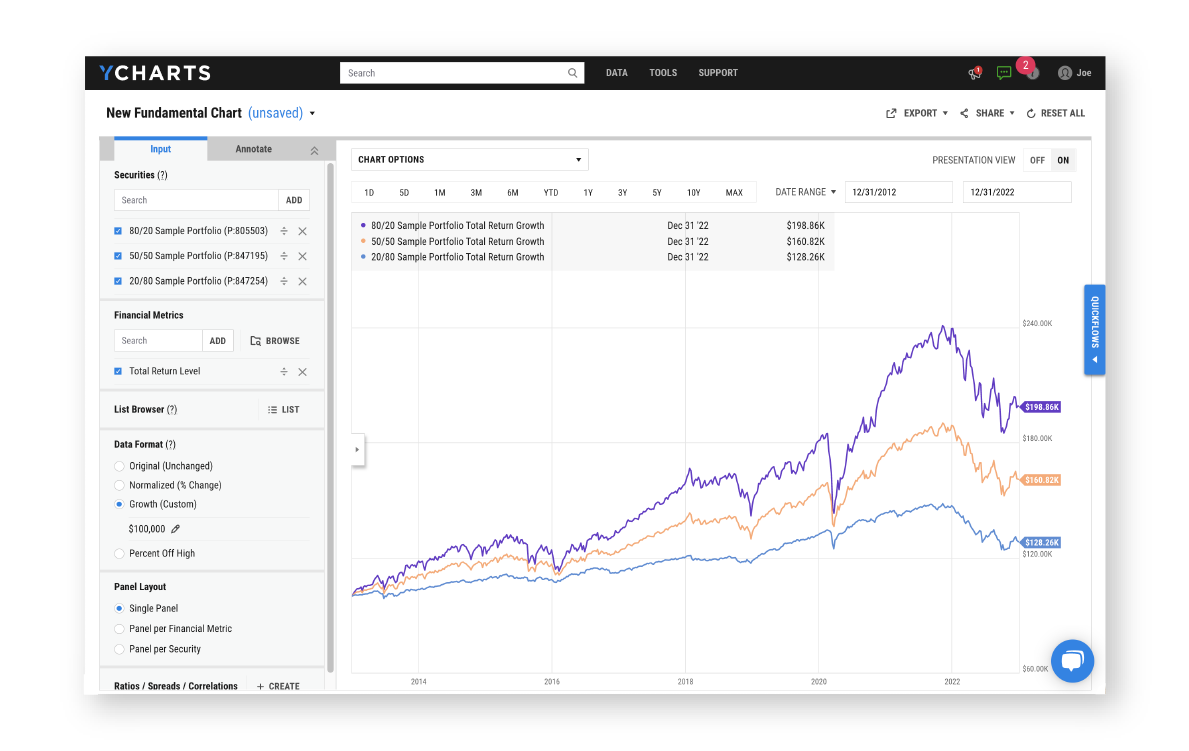 Competitive Intel & Lead Generation
Proactively identify opportunities to win new clients when competitor funds are suffering or distributing gains.
YCharts helps your team build intelligence on the competition and better position your strategies. At the end of the day, both you and the advisors you work with benefit from more informed decision-making.
Case Study
John Hancock Investment Management
The Challenge
John Hancock needed an all-in-one platform that provides their team with comprehensive data, facilitates engaging conversations, and reduces friction during meetings.
The Solution
John Hancock's distribution team onboarded YCharts to help wholesalers illustrate economic trends, deliver timely recommendations, and address questions or challenges that arise during meetings.
The Playbook


Build & Manage Fund Strategies
It's up to portfolio managers to build winning strategies, efficiently track model performance, and effectively bolster the home office's talking points with compelling sales collaterals. 
Whether staying up-to-date on fund performance, visually communicating a model's strengths, or sharing established watchlists with the team, YCharts is the solution.
Lead Distribution Teams
When everyone from the head of distribution to the internal wholesaler can rally around your fund family's strengths, that alignment is an AUM difference-marker.
YCharts connects your entire team, making it easier than ever to collaborate, share insights and talking points, and continually optimize the sales cycle.

See What YCharts Can Do for You.
Talk to one of our Experts.
Request a demo to have one of our product specialists walk you through the platform.