Increase Sales & Win New Business
Develop strategies and expertly demonstrate your funds' value to advisor partners.
Create dynamic presentations that facilitate better conversations
Leverage YCharts to build a compelling narrative with charts, data tables, and other visuals. The platform enables dynamic, engaging presentations to tailor your conversations when meeting with an advisor, while ensuring any questions are answered on-the-fly and in the room.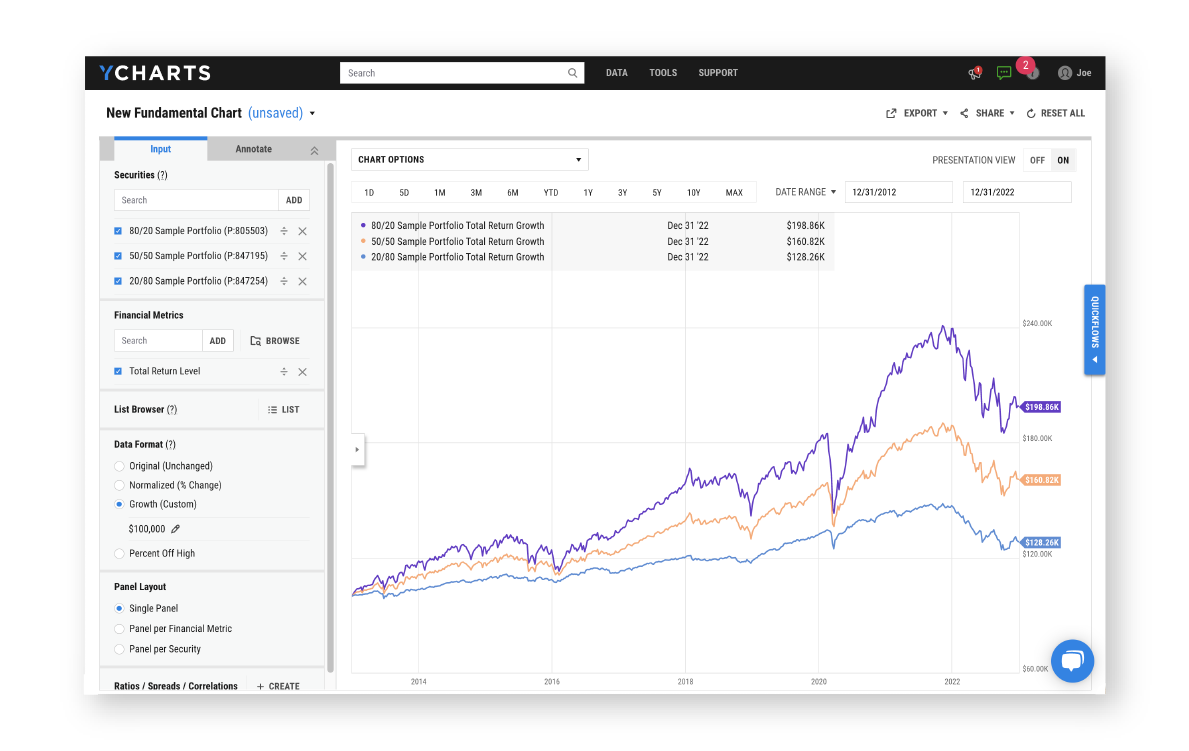 Identify prospects to target and the right time to reach out
Monitor your family of funds and competitors to stay informed and make timely recommendations to advisors. YCharts' integrated alerts system makes it quick and easy to identify funds that are losing assets, suffering from poor performance, or are expected to make large distributions.
Maintain momentum with prospects after a meeting
Build a library of knowledge for your entire distribution team by logging advisor practice intel in YCharts to leverage and continue the conversation in follow-up sales efforts.

Replicate a prospect's current fund usage, then compare it to a portfolio using your funds and show how it moves the needle. 

See What YCharts Can Do for You.
Talk to one of our Experts.
Request a demo to have one of our product specialists walk you through the platform.